Salina, Kansas – March 14, 2022 – Saint Francis Ministries announced today the appointment of three new members to the Board of Directors.
---
Lubbock, Texas – March 2, 2022 – Saint Francis Ministries has successfully moved into Stage II of its Community-Based Care contract with the Texas Department of Family and Protective Services. Today, the organization began serving 41 counties in Region 1, which includes Lubbock and Amarillo, with case management services.
---
Lisa Capps has joined The Saint Francis Foundation as director of grant development. In her role, she will build relationships in the community to share information about the work the organization does to support at-risk children and families. Capps also will raise funds to support Saint Francis Ministries, a nonprofit dedicated to providing services to support child and family well-being in six states.
---
---
– Saint Francis Ministries in Texas is excited to announce our engagement in Stage II contract negotiations with the Office of Community-Based Care. In this, Saint Francis will begin the transition of work within Region 1 in partnership with the Texas Department of Family and Protective Services. We appreciate the opportunity and confidence in moving to Stage II of Community-Based Care and look forward to serving the children and families in Region 1 in a greater capacity.
---
"We are excited to welcome Rachel to West Texas as she is a proven leader who has dedicated her life to improving child welfare systems to better serve children and families," says Cristian Garcia. He emphasizes her long career in child welfare, having served countless children and families over a span of nearly 20 years as a case manager, supervisor, and director at Saint Francis Ministries.
---
Psychiatrist George Thompson brings decades of experience working with young people in residential facilities who have experienced trauma to his new role as medical director at Saint Francis Ministries' Salina West facility.
---
SALINA, Kansas – March 4, 2021 – Nancy Montanez Johner will join the Saint Francis Ministries Omaha, Nebraska, team as the new regional vice president.
---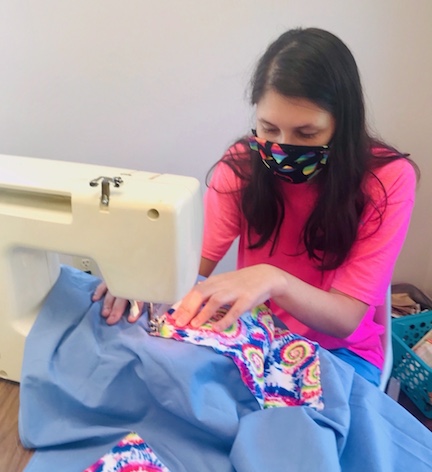 A collaboration between Saint Francis Ministries and St. Paul's Episcopal Church will offer Picayune area adults with intellectual and developmental disabilities opportunities for fun and educational activities. Saint Francis Day Services – Adult opened its doors Aug. 3, 2020, at 1421 Goodyear Blvd., in a building at St. Paul's campus that formerly housed the parish's education center.
---
The Greater Salina Community Foundation this week announced that Saint Francis Ministries will receive $3,618.75 to meet needs for Personal Protection Equipment in its Salina West residential facility.
---