"We are excited to welcome Rachel to West Texas as she is a proven leader who has dedicated her life to improving child welfare systems to better serve children and families," says Cristian Garcia. He emphasizes her long career in child welfare, having served countless children and families over a span of nearly 20 years as a case manager, supervisor, and director at Saint Francis Ministries.
---
Psychiatrist George Thompson brings decades of experience working with young people in residential facilities who have experienced trauma to his new role as medical director at Saint Francis Ministries' Salina West facility.
---
---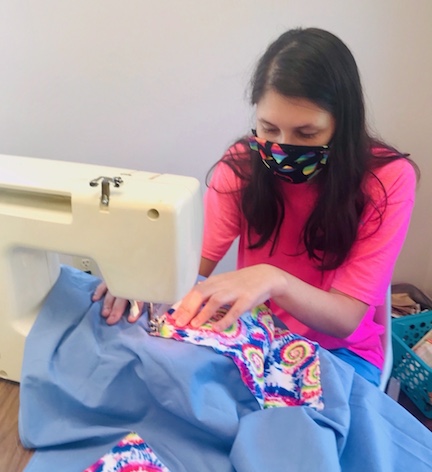 A collaboration between Saint Francis Ministries and St. Paul's Episcopal Church will offer Picayune area adults with intellectual and developmental disabilities opportunities for fun and educational activities. Saint Francis Day Services – Adult opened its doors Aug. 3, 2020, at 1421 Goodyear Blvd., in a building at St. Paul's campus that formerly housed the parish's education center.
---
The Greater Salina Community Foundation this week announced that Saint Francis Ministries will receive $3,618.75 to meet needs for Personal Protection Equipment in its Salina West residential facility.
---
The Kansas Health Foundation, Wichita, announced on May 13, 2020, that Saint Francis Ministries is one of the recipients of its annual Impact and Capacity Grant Initiative. This year, the Wichita-based organization is funding nonprofits across Kansas that work daily to improve health in the state as they respond to emergent needs resulting from the COVID-19 pandemic.
---
A $1,000 grant to Saint Francis Ministries from the Salina Area United Way is helping the organization's efforts to provide needed dollars and support to foster and kinship families being affected by the COVID-19 outbreak. The pandemic is having a significant impact on families around the world, and it is certainly affecting many of the foster care and kinship families that Saint Francis serves.
---
April 10, 2020 - Saint Francis Ministries is providing notice of an incident that may affect the security of certain individuals affiliated with Saint Francis. While we are unaware of any attempted or actual misuse of this information, we are providing potentially affected individuals with additional details about the incident and our response. 
---
Saint Francis Ministries and Grutza Consulting are teaming up to deliver technical assistance and consultation to public and private child welfare systems. System leaders are working to swiftly and effectively address myriad changes and opportunities to operate successfully in alignment with the Family First Prevention Services Act.
---
Community support and involvement are crucial elements necessary to meet the needs of children and families in Omaha and throughout Nebraska. Those words from Jodie Austin, who joins Saint Francis Ministries as the regional vice president in the Omaha, Nebraska, area, come from the heart of a leader who has worked in child welfare for more than 20 years. Her vision – to work herself out of a job – is a bold one.
---